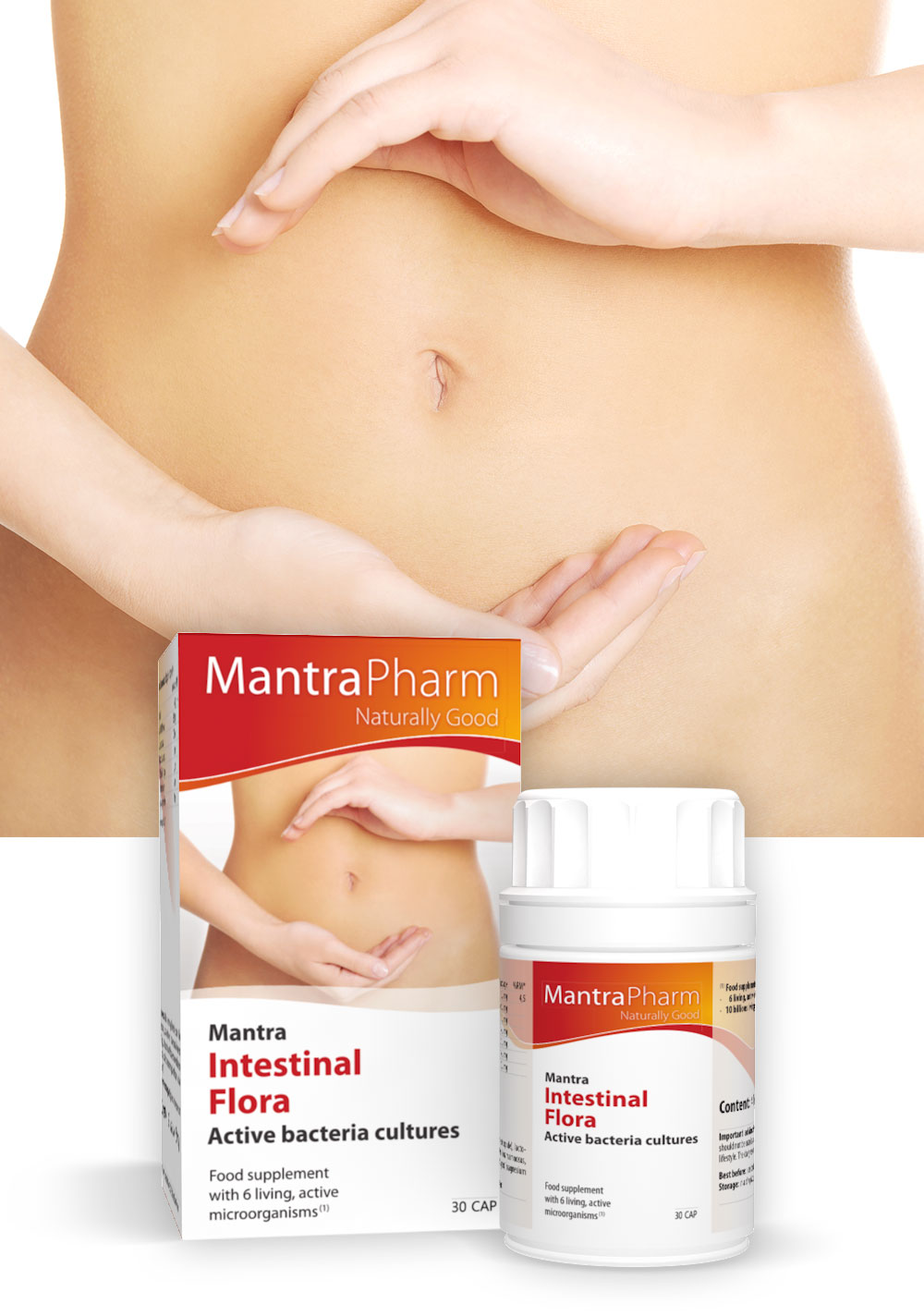 Mantra Intestinal Flora
Food Supplement with:
Biotin contributes to the maintenance of normal mucous membranes.
6 living,active microorganisms
10 billions living germs
Ingredients
Nutritional Information:
1 day Portion of 2 capsules (0,9 g)
Daily dosage
%RM*
Biotin
7,5 µg
15
Vitamin C
3,6 mg
4,5
Lactobacillus helveticus
65,2 mg
Lactococcus lactis
21,8 mg
Lactobacillus rhamnosus
14,6 mg
Bifidobacterium longum
21,8 mg
Bifidobacterium breve
14,6 mg
Bifidobacterium bifidum
7,2 mg
* reference quantity (LMIV)
Ingredients:
Bulking agent microcrystalline cellulose, coating cellulose (capsule), lactobacillus helveticus, lactococcus lactis, bifidobacterium longum, lactobacillus rhamnosus, bifidobacterium breve, bifidobacterium bifidum, vitamin C, biotin, release agent (magnesium salts of fatty acid, silicon dioxide).
Recommended consumption:
2 capsules half an hour before breakfast.
Package:
30 capsules, 90 capsules
Important advice
Keep out of reach of small children. Food supplements should not be used as a substitute for a well-balanced and varied diet. The recommended daily consumption should not be exceeded!
Storage:
In a dry place, not exceeding 25° C resp. 77° F, protected from sunlight.
Other products in this category: